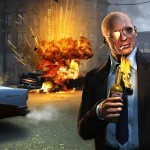 ---
Mafia 3 Casts You as a Black Vietnam War Veteran in 1960s New Orleans
2K Games on Wednesday released the announcement trailer for Mafia III, the next entry in the organized crime series. The video confirms the game's time period and setting as being 1960s New Orleans.
We also learned the first story details for Mafia III. You play as Lincoln Clay, a black Vietnam veteran who began life as an orphan. The story in Mafia III sees Lincoln fighting against the Italian mob in New Orleans, but there's so much more to it. Read GameSpot's just-published preview for more.
Mafia III is in development for Xbox One, PlayStation 4, and PC, and is expected to launch in 2016. The game is being built by newly formed 2K studio Hangar 13, itself led by Star Wars veteran Haden Blackman.
Here is how 2K sets up the story for Mafia III:
"Mafia IIIfollows the story of Lincoln Clay, a disenfranchised Vietnam veteran, returning from combat and looking for a home and a place to belong. Orphaned as a child, Lincoln at last achieves a semblance of family with the city's black mob, finding the surrogate father and brother he has longed for. But when Lincoln's new family is betrayed and slaughtered by the Italian mob, he becomes fixated on revenge and wages a brutal war against the Italians, disrupting the balance of power in the seedy underworld of New Orleans. As the story progresses, Lincoln allies himself with other criminals and builds an empire and a new family of his own that transforms the city."
According to 2K, players will be able to forge their own stories in Mafia III. The game's overall story will "respond to player choices," according to the developer.
For more on Mafia III, check out GameSpot's video preview where we discuss how the game reinvents the mob mentality.