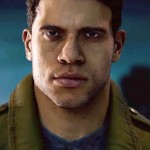 ---
In Mafia 3 The Word "Family" Means Multiple Things to The Protagonist
"Family" has more than one connotation to protagonist Lincoln Clay in Mafia 3, according to this short developer video.
In the latest "Inside Look" for the new crime game, the developers discuss the new character along with his motivations.
As you saw in the debut trailer, Lincoln has returned from Vietnam to find his surrogate family wiped out by the Italian mob. This sets him on a path of revenge, using tactics such as feeding men to alligators.
Find out more on Lincoln in the video below.