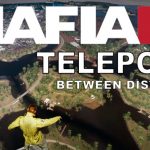 ---
Teleport Betweeen Districts Mod v1.0
Teleport Betweeen Districts Mod v1.0 for Mafia 3 game.
Here is a script that Teleports Linclon Clay between districts.
To jump between the districts use the following keys;
3: Frisco Fields
4: Pointe Verdun
5: Tickfaw Harbour
6: French Ward
7: Downtown
8: Barclay Mills
9: Delray Hollow
0: River Row
n: Southdowns
m: Bayou Fantom
The keys are not "Numpad Keys" so there is no problem running trainer while using this script.
You'll have to press the the teleport keys more than once for Linclon Clay to stand properly on the play surface. This isn't "Teleport to the Waypoint" but this will definitely save you some time.!
Enjoy…!